Given below are the top-rated Barracuda garbage disposals;
1. Barracuda 500 Mid Duty Food Waste Disposer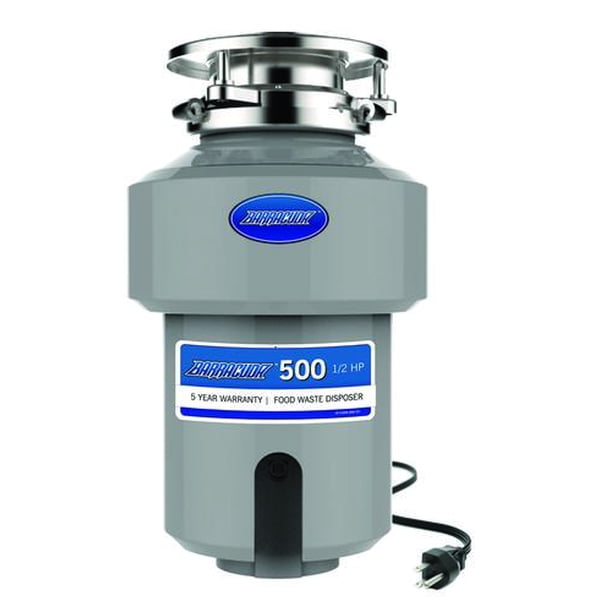 This Barracuda garbage disposal comes with the best features and a very pocket-friendly cost. You will love the grinding mechanism that is made of a ring that is laser-sharp, yet it comes with no blades. This system has impellers, a turntable that is balanced enough, armatures, and all the cutting parts you need, as well as a great RPM. 
You will appreciate that the grinding chamber is corrosion free and the drain housing will not corrode over time. All the grinding pieces are made of a resistant stainless steel that you will be able to rely on for a long time. 
Even if this system is not the most silent one on the market, it will still be decently quiet as the shell is sound-insulated. Installing this garbage disposal is not difficult either and it comes with all the instructions you might be interested in. This product comes also with a 5 year warranty as a clue regarding its long life span. 
2. Barracuda 400 Economy Food Waste Disposer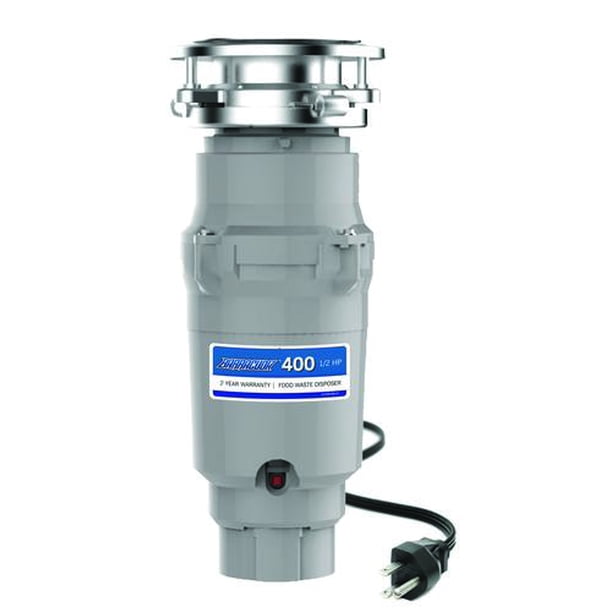 Another Barracuda garbage disposal that you can rely on is this 400 Economy food waste disposer. With this garbage disposal, only the turntable is made of stainless steel. The other components are made of cold-rolled steel that is still very durable and reliable. 
This garbage disposal also comes with a laser-sharp ring that has no blades and the rest of the components you expect to see such as the impellers, armatures as well as cutting parts. 
The permanent motor of this product uses a magnet that helps it generate a great torque. The drain housing and grind chamber are resistant to rust and they should last you a long time. 
Installation requires 3 bolts, as most garbage disposals from this brand. You will find all the instructions you need inside the package. 
3. Barracuda 300 Builder Food Waste Disposer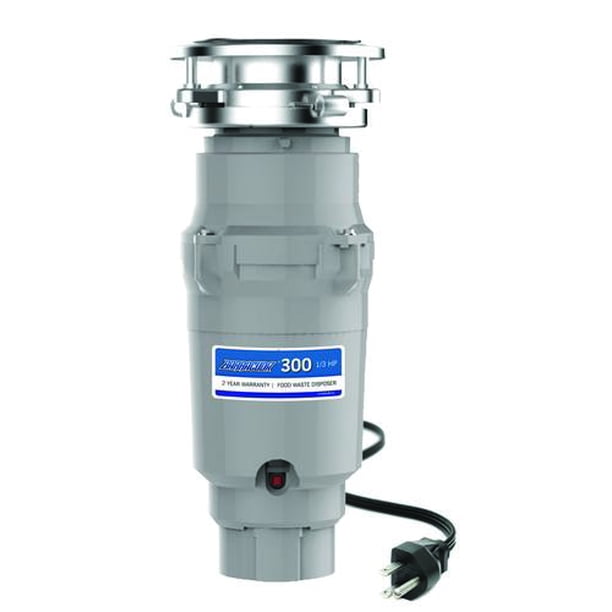 This 1/3 HP builder food waste disposer offers you the best balance between a convenient investment and a reliable quality. The cutting parts of this disposal are very high quality so you can rely on them in the hardest conditions. At the same time, the impellers are made of a resistant stainless steel that you can rely on as well. 
The laser sharp ring of this garbage disposal also comes with no blades. At the same time, the turntable is very well balanced. The magnetic motor of this product comes with a high RPM and it is rather quiet as well. Other materials used to make this product are different types of steel such as cold-rolled steel. This product comes with a 2-year warranty that you can use in case you have issues with your product. 
4. Barracuda 750 Deluxe Food Waste Disposer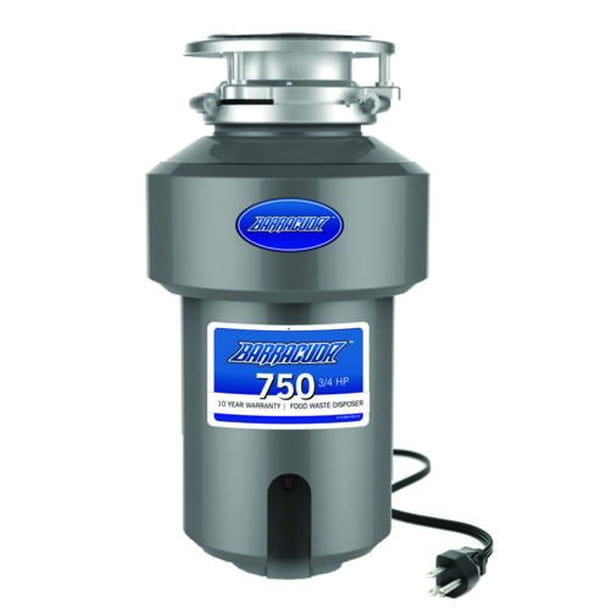 The last garbage disposal from Barracuda that you could consider investing in is the Deluxe food waste disposer. This product will not disappoint you at all and you will find out that it is very easy to use too. 
This garbage disposal has similar parts to the rest of them but it is a bit more resistant and quiet compared to others. The increased life span of this disposal is shown by its 10 year warranty as well. The impellers are made of stainless steel so you can count on their efficiency and you will not have to worry about corrosion. The motor of this product is a permanent magnet Torque and it is ideal for daily use with the best efficiency. 
Who makes barracuda garbage disposals?
Barracuda is a popular brand in the industry of garbage disposal, owned by Anaheim Manufacturing Co. The same company makes Waste King and other similar private labels. Barracuda, however, is more on the budget side and a lot more user-friendly which is why it is one of the most popular choices when it comes to garbage disposals.